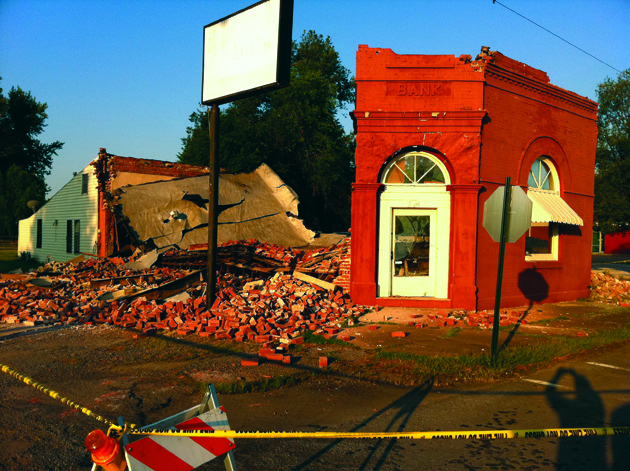 CHOUTEAU - The former Farmers and Merchants Bank in downtown Chouteau collapsed late last night.
The vacant structure, built in 1908 and purchased by State Rep. Ben Sherrer of Chouteau in 2009, fell in just before 11 p.m., blowing bricks 70 feet onto McCracken and Main Streets.
"We don't know any reason to cause it," said Fire Chief Ted Key, noting that the building was unoccupied and secured, and utilities had been shut off to the building for months. "With all the heavy rain and strong winds and heavy snow storms we've had around here in recent years you would think it would have happened then if it was going to happen."
All that remained standing after the collapse was the unsupported front entryway and north wall.